IT demands are growing rapidly for businesses of all sizes. As companies depend more on cloud-based applications, there comes a need for a more reliable, efficient network architecture. A software-defined wide-area network (SD-WAN) is becoming the de facto solution for connecting workplaces, data centers, and remote employees. It's a game-changer for businesses looking to simplify network infrastructure while improving performance and reducing costs.
What is SD-WAN?
SD-WAN is a network technology designed to simplify the management and operation of a traditional wide-area network (WAN) by using software to separate the networking hardware from its control mechanism. This approach allows for greater flexibility, agility, and cost-effectiveness in managing the network, compared to traditional WAN architectures relying solely on hardware devices.
With SD-WAN, network administrators can manage and optimize traffic flows among multiple locations — including branch offices, data centers, and cloud services — through a centralized management platform. This software-defined approach enables dynamic routing and traffic prioritization, which can improve application performance and reduce network congestion. At a basic level, SD-WAN is a modern networking technology offering increased performance, security, and cost-effectiveness compared to traditional WAN architectures.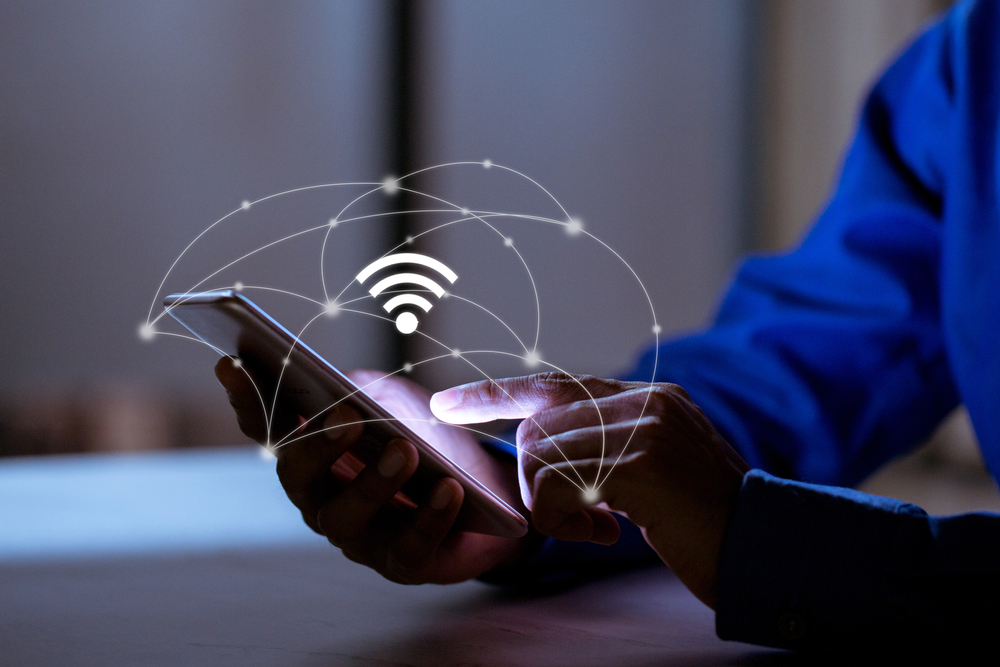 The benefits of SD-WAN
As the scope of business operations becomes both increasingly digitized and decentralized, reliance on digital networks is also growing. For many companies, a general WAN is still sufficient, but it's a far cry from being the most efficient solution. SD-WAN provides significant opportunities to improve networks.
Below are some of the other tremendous benefits of SD-WAN:
Improved application performance: SD-WAN can prioritize network traffic to ensure critical applications receive sufficient bandwidth and aren't affected by network congestion. This can greatly improve overall application performance.
Enhanced network security: SD-WAN offers advanced security features such as encryption, firewall, and intrusion prevention to protect against cyberthreats and unauthorized access from bad actors.
Superior cost savings: SD-WAN allows the use of multiple types of connections, including broadband and LTE, which can reduce the costs associated with a traditional WAN infrastructure.
Simplified network management: SD-WAN provides a centralized management platform enabling network administrators to manage and optimize traffic flows across locations, depending on real-time demand.
Network scalability and flexibility: SD-WAN easily scales to accommodate changes in network traffic and can support a wide range of network connections, devices, and applications. It grows in tandem with your business's networking demands.
Faster network deployment: SD-WAN can be implemented quickly, reducing the time and cost of deploying traditional WAN architectures. Combined with its scalability, SD-WAN is a fast and accessible solution for growing businesses.
Starting the conversation
For companies wanting to maximize network performance and unlock the benefits associated with it, SD-WAN can be an instant solution. Adopting and implementing SD-WAN often falls to an organization's IT leaders, who need to take stock of current infrastructure challenges and obtain buy-in from high-level stakeholders.
To start a conversation about SD-WAN, analyze current network demands and issues. What challenges do you face? What optimizations are you seeking? What are your expectations for network performance? Then, consider your objectives. How can SD-WAN help you:
Improve application performance, particularly for cloud apps?
Increase bandwidth at remote or international sites?
Replace an expensive private network?
Simplify or outsource network management?
Build resiliency into your network to guarantee uptime?
Decrease turn-up time for new sites?

As you identify the opportunities, contextualize the benefits of an SD-WAN upgrade into terms nontechnical stakeholders can
understand. Quantify costs, reliability, and tangible advantages, and try to establish KPIs to reinforce these benefits post-investment. It's also smart to compile evidence of current problems to lay the groundwork for SD-WAN opportunities.
Above all, have an SD-WAN implementation plan ready. Work with IT providers and support specialists to account for the switch and ensure a timeline for realizing ROI.
Businesses should explore SD-WAN
SD-WAN is a powerful tool for companies looking to simplify their network infrastructure, improve application performance, and reduce costs. It's an excellent alternative to traditional WAN technologies, and its fully meshed architecture and automatic failover capabilities offer much-needed resiliency across the entire network.
By adopting SD-WAN, companies can provide their employees and customers with the tools necessary to succeed in today's decentralized, digitally dependent business climate. Learn more about the benefits of SD-WAN at
nccdata.com
.